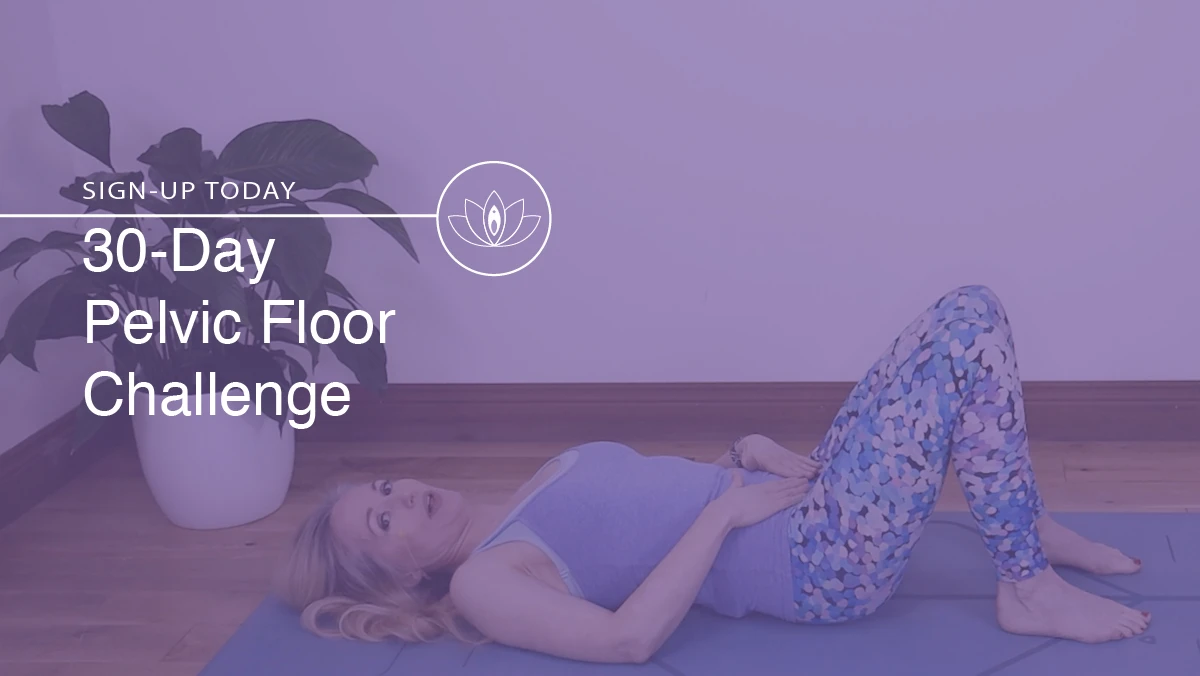 30-Day Pelvic Floor Challenge Sign-up
Are you ready for the 30-Day Pelvic Floor Challenge? Pelvic Floor Dysfunction (PFD) can be a show stopper. The embarrassing symptoms elicit fear and can stand in the way of social activities, exercise and the active life that many of us crave. PFD even stands in the way of sex. As you age, your chances of experiencing some form of PFD are increased. If you ignore the milder symptoms when you are young, you could be living with a more severe condition when you age. So why don't women do something sooner?
Start Today
Sign-up for the today using this link which will take you to our community giving. By signing up to the challenge, you get access to bonus videos that are not freely available on YouTube. You will also get access to a PDF that guides you in how to do a proper pelvic floor contraction and how to decide if your pelvic floor is ready for the challenge. This 30-day pelvic floor challenge can get your journey of empowerment started, and by joining the community, you will get to connect with lots of others who are also doing the challenge. If you have questions at any point, just ask in the community.
Good Luck!